BGI – Donna Redmond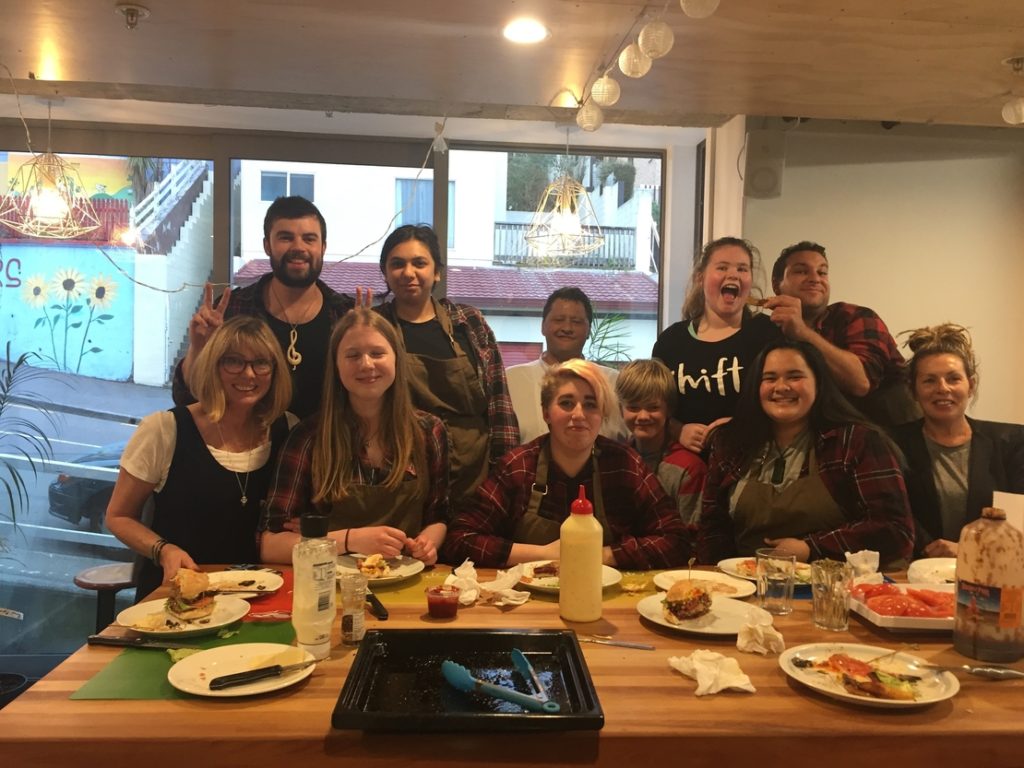 In 2012 the Wellington Boys' and Girls' Institute Inc. (BGI) began receiving food from Kaibosh. Today Kaibosh food supports around 20 families each week through BGI. We've loved collaborating with BGI over the last six years to support their incredible work.
In the '10 faces of Kaibosh' series Donna Redmond (pictured above far left) represents one of the many faces of our recipient groups. Donna shares how the partnership with Kaibosh makes a difference in the lives of the people they work with.
Who does BGI support with kai from Kaibosh?
BGI supports about 20 families a week with food parcels, pre-made meals and emergency food, these families are sourced through our youth programmes. Our programmes include mentoring, youth leadership and family support. Developing young people holistically and relationally (physical, psychological, spiritual and social) is at the heart of what we do. We also work with other agencies, Birthright, Strengthening Families, Zeal, Evolve, Youth Services, Housing NZ, St John's church to name a few. Through collaborating with others we reach a wider amount of families, beneficiaries and young people who live below the breadline.
How long has BGI been receiving kai from Kaibosh?
Although BGI was founded in 1883, we have been receiving food from Kaibosh since 2012. We found providing a meal always helped get people to attend a programme, food helps break down many barriers. However, before Kaibosh, this food was token, often made by staff, or a bought quiche from the supermarket. The first time we offered fresh veggies from Kaibosh after a parenting programme, it was like Christmas. Parents couldn't believe that they got to take home food as well. This was what inspired us to build our community kitchen in 2013. Often we would give veggies to families but they weren't sure what to do with them. We then held cooking programmes for parents and teens, which were hugely popular.
How has receiving food from Kaibosh made a difference?
We couldn't do what we do without you! You go above and beyond and we're all really appreciative of the great quality food we receive for our programmes.
I recently visited a home in Strathmore. A mum parenting alone with her three children. Two of her children have special needs and she has breast cancer. I took a food parcel to their home and when I opened the fridge to help put away the food, there was a single, almost empty, budget butter spread container and nothing else. When the kids came home from school they expected to get no food until benefit day on Tuesday (the following day). Instead they ate fruit, crackers and had sausages and bread for dinner. You wouldn't believe the happiness it brought to their faces.
It's an honour to be accepted into the homes of families in need. By bringing food with us, it opens more doors than just the front one and simply helps us to help those who need it most.
Help Kaibosh celebrate 10 years by donating 10 for 10!
Find out more
Learn about the other 10 Faces of Kaibosh!