The Good Registry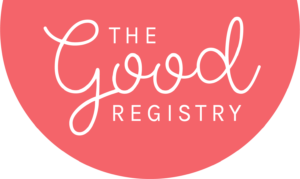 Kaibosh has joined The Good Registry!
The Good Registry is a new giving platform that allows people to give away their special events to causes they care about.
We've joined, and we hope you'll sign up, and perhaps give one of your special events for good.  In fact, why wait?  Would you consider giving us your Christmas this year?
The Good Registry simplifies giving – you simply sign up, and send a note to your family and friends letting them know that you'd like to give your Christmas to Kaibosh. It's so easy for your loved ones to know what to get you – and for you to know that you're doing good, with every gift you receive.
To sign up, go to www.thegoodregistry.com.  Once you're there, you can find us by searching for us by name (from the search bar on the homepage).