Become a Food Rescue Hero
Invest in a Greater Wellington where quality food isn't wasted, instead reaching people who are struggling to make ends meet.
Food Rescue Heroes are a community of people passionate about reducing food poverty and food waste.
Your $20 monthly donation can rescue and redistribute enough food to provide 28 meals worth of healthy, nutritious food to people in need in the Wellington region.
Be a Food Rescue Hero and help to:

Regular donations enable us to cover the costs of rescuing and redistributing up to 25,000kgs of quality surplus food each month, which provides over 70,000 meals worth of food for local people in need.
There is still more food to be rescued and local people struggling to make ends meet.
How will your donation make a difference?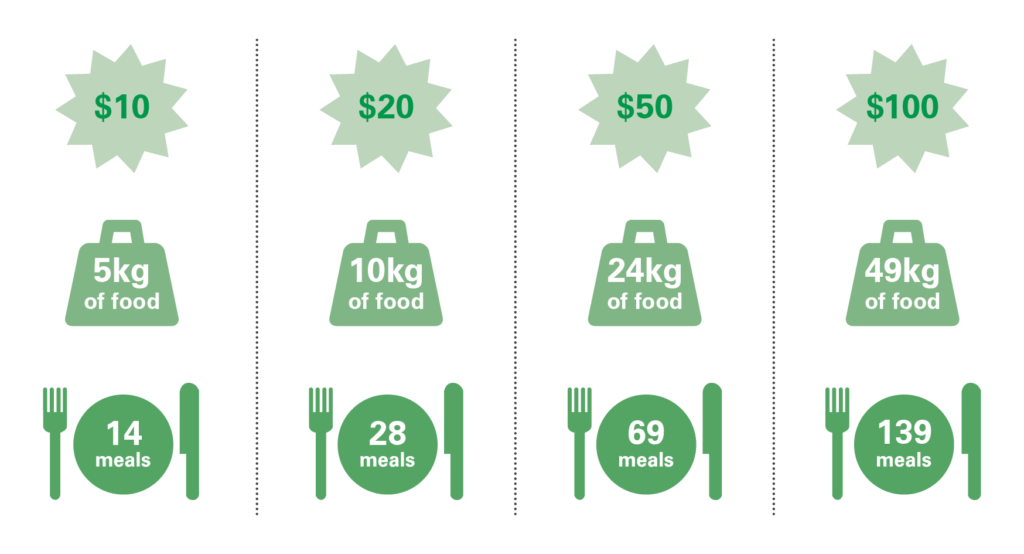 Donate by online banking
Account name: Kaibosh Food Rescue
Account number: 38-9008-0520415-02
Reference: (Your name) FRH donation