There are so many wonderful people who donate their time and energy to keep Kaibosh running, and we'd like to introduce you to some of them.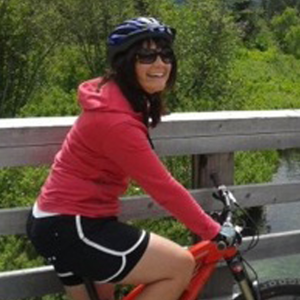 Third in the series is food sorter Rachel! Thanks to Sophie (also a volunteer) for putting this excellent profile together.
---
How long have you been volunteering with Kaibosh? 
I started in 2011! I'm a food sorter – I started doing weeknights and now I do Sunday evenings.
Why did you want to volunteer at Kaibosh? 
I read about Kaibosh in the paper, when it was in its early days. I was looking for a volunteering opportunity, and I really liked the fact that Kaibosh ticked so many boxes for me – helping out in my local community, minimising waste, and working alongside interesting Wellingtonians.
You're a massage therapist – could you tell us a bit about this? 
Yes, I retrained in therapeutic massage in 2003 after working as a technical writer for 10 years. I've always been passionate about health and wellness, and massage provides me with an opportunity to work with people who are making an effort to look after themselves. I work with athletes, the elderly, pregnant women, corporate high flyers – all sorts! I've been lucky enough to run a business based at Freyberg Pool and Fitness Centre on Oriental Bay for nearly 10 years, and now I am adding an extra day a week in Island Bay at a brand new acupuncture and massage clinic called Bendy Buddha.
Where could we find you on the weekend? 
Walking my dog over Wellington's amazing hills, or mountain biking on the same hills – or at the moment battling our very overgrown section.
What is your favourite Wellington café and restaurant? 
Floyd's in Island Bay for homemade chai and breakfast; La Boca Loca for dinner.
What is an insider tip you would give to a new Wellingtonian? 
Don't make too many plans that involve having to be outside… even in summer.
In need of a massage? Check out Bendy Buddha on Facebook and Ezybook. 
---
Thanks for your time and the great Wellington tips Rachel!
If you're interested in volunteering with Kaibosh, find out more here and drop us a line.