Calling all Food Rescue Heroes!

Regular Giving Programme
We need your help to rescue quality surplus food and provide it to community groups who support people in need.
Becoming a Food Rescue Hero is as easy as giving from $15 per month to Kaibosh.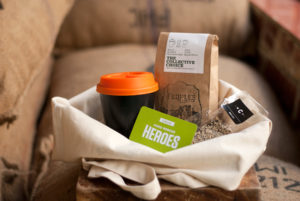 We've teamed up with great local businesses to give our Food Rescue Heroes special offers–just keep your Food Rescue Heroes card handy!
You'll also receive: A Welcome Pack put together by Peoples Coffee, Wellington Chocolate Factory, Ideal Cup & Trade Aid
An invite to Food Rescue Heroes evenings- get a behind-the-scenes look at how Kaibosh works.
Will you answer the call?
Yes – I want to become a Food Rescue Hero now!
Which generous businesses are getting behind Food Rescue Heroes?
In your Welcome Pack:
Special deals
You can read the Food Rescue Heroes terms and conditions here.
We're looking forward to welcoming many more great local businesses on to the programme over the coming months, so get in on the ground floor by becoming a Food Rescue Hero now!