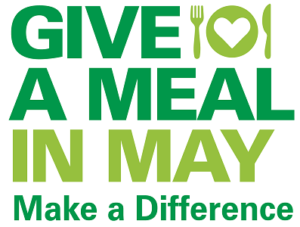 This May, Kaibosh needs your help to provide 100,000 meals for those who can't afford enough healthy food to eat.

Give a Meal in May / Haratua Takoha Kai by donating to Kaibosh what you would normally spend on a meal out, and help feed hungry Kiwis. For every $20 donated, Kaibosh can provide 32 meals to those who need it most.

Make your donation via online banking or credit card below. We'll be in touch with confirmation and a receipt, and will keep you informed via email about how your donation is making a difference.

Thank you again for your support.
Donate by Credit Card
Donate Once
Donate Regularly
You will be taken to an external secure site to process your donation.
Please note that we are able to process all cards except for American Express.

Donate by online banking
Account name: Kaibosh Food Rescue
Account number: 38-9008-0520415-02

Please include your name or company name as a reference for the donation, and email us if you need a receipt.

Privacy Statement